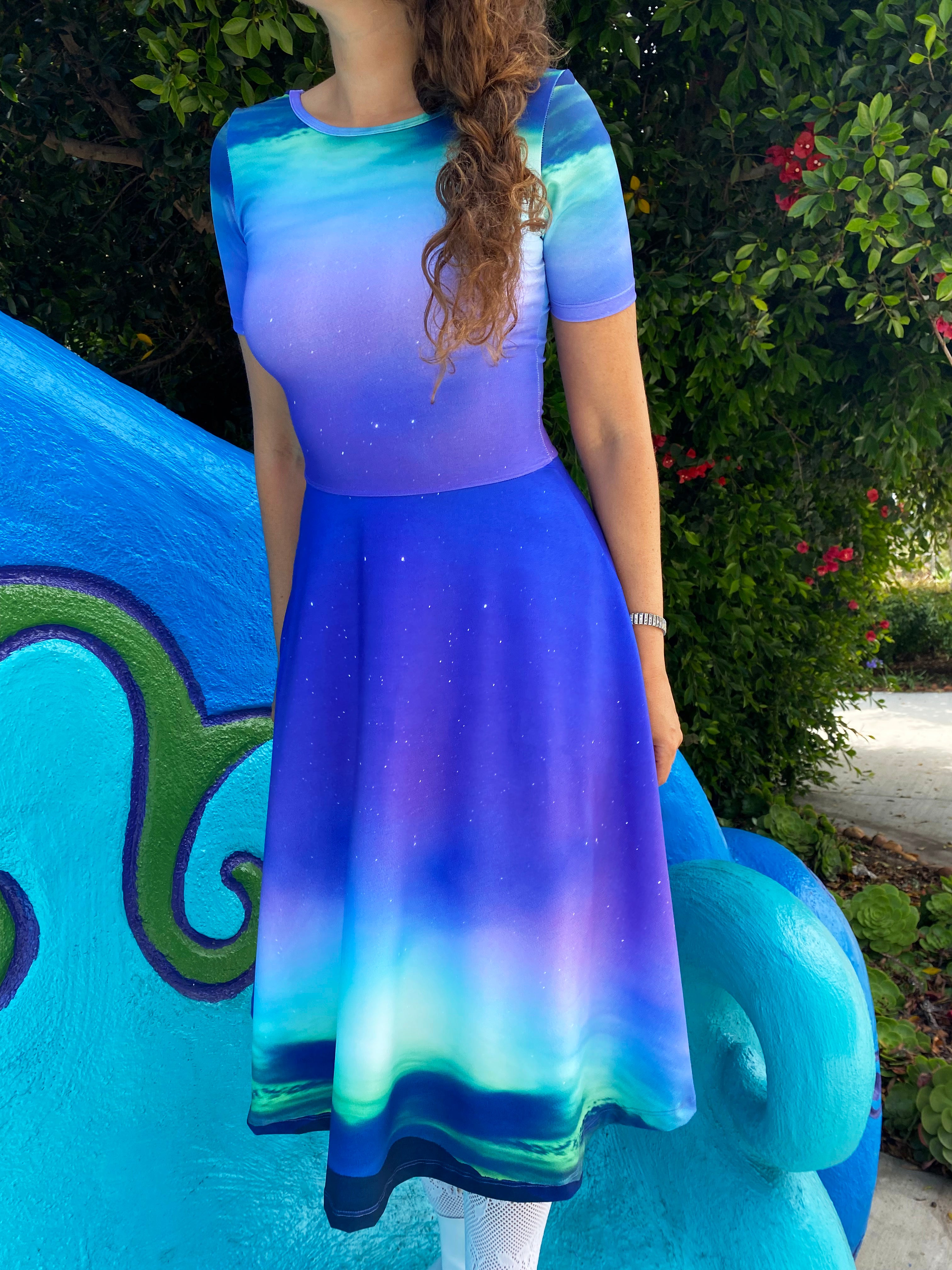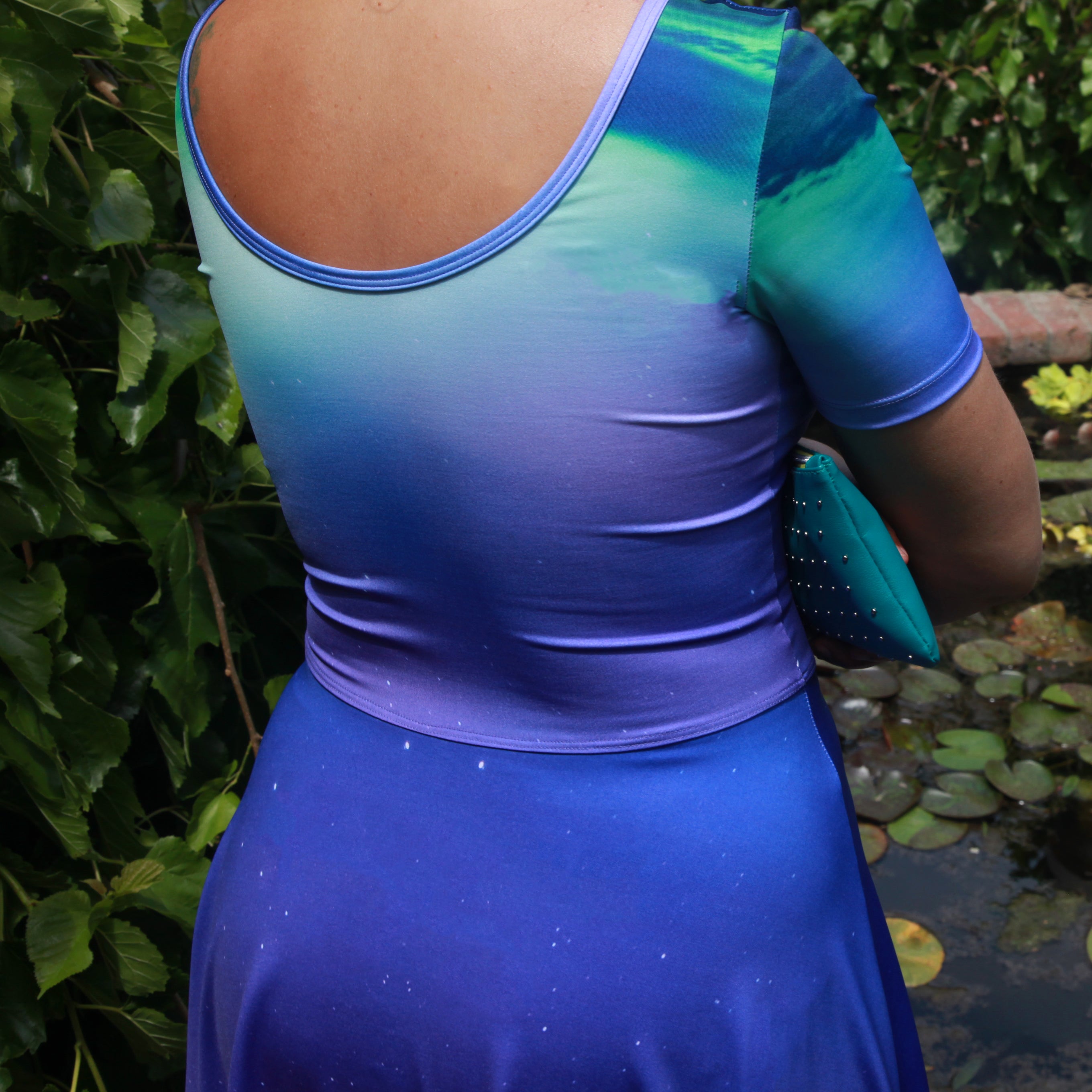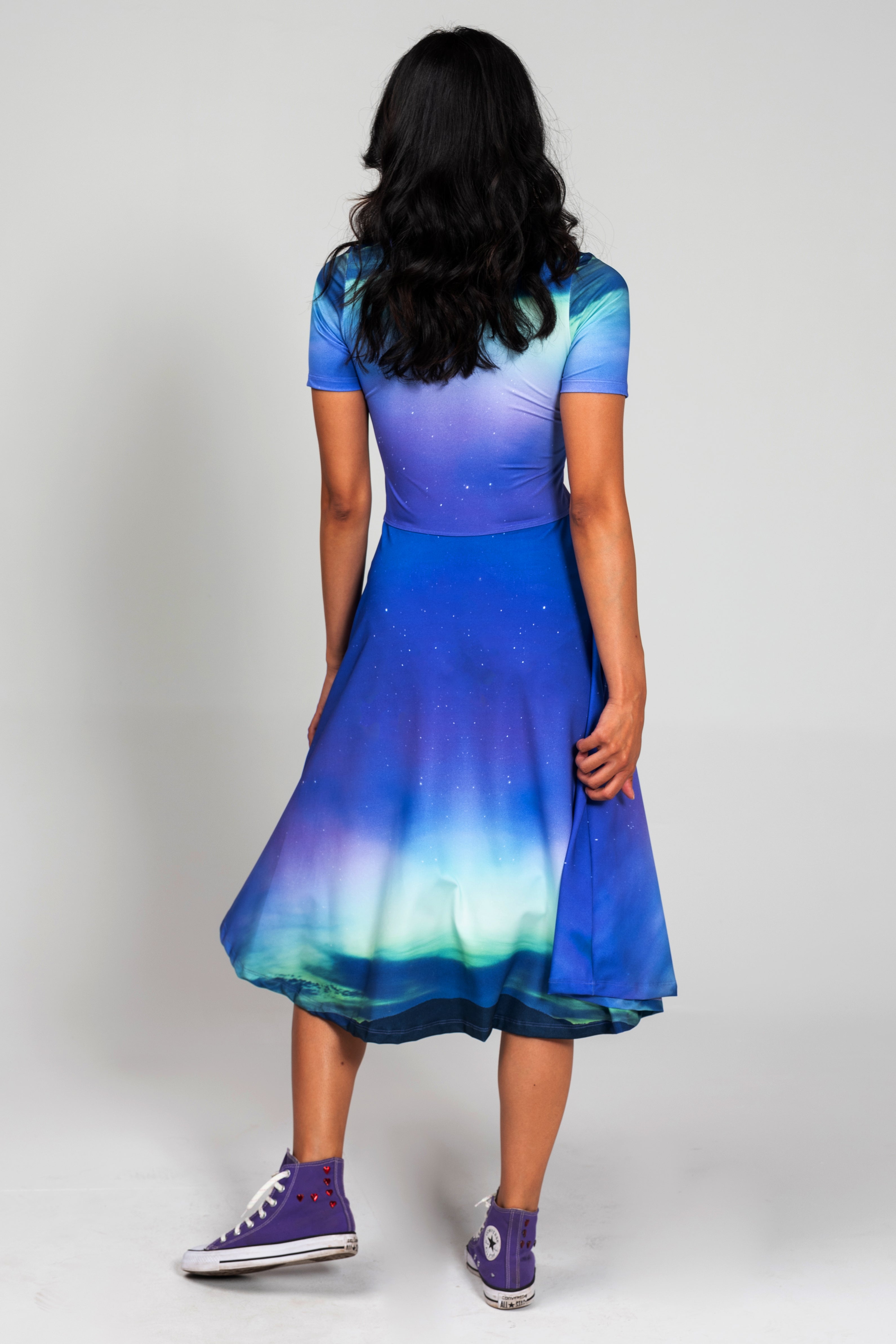 Northern Lights Wonder Dress
This BBC Earth x Together collaboration celebrates nature's light works.
The Northern Lights Wonder Dress will light up your life! It's like wearing nature's light show wherever you go. Let the Northern Lights work their wonder and you'll always be ready to shine!
-Versatile, comfortable, and flattering. 
-Featuring a fitted bodice, scoop back, and a full circle skirt that falls below the knees.
-Can be worn with the scoop neck in the front or back. 2 looks in 1 dress! 
Amazing for travelers as it packs so light and is wrinkle-resistant! 

V
ibrant Northern Lights photo is from New Hampshire's Chocorua Lake.
Photograph by Paul Williams, © BBC NHU 2013
Made in the USA
84%Recycled PET / 16% Spandex
Our custom-recycled fabric uses 90% less water and about 75% less carbon than virgin materials.
Cold wash, hang dry to save power and extend the lifecycle of your clothing.🌞