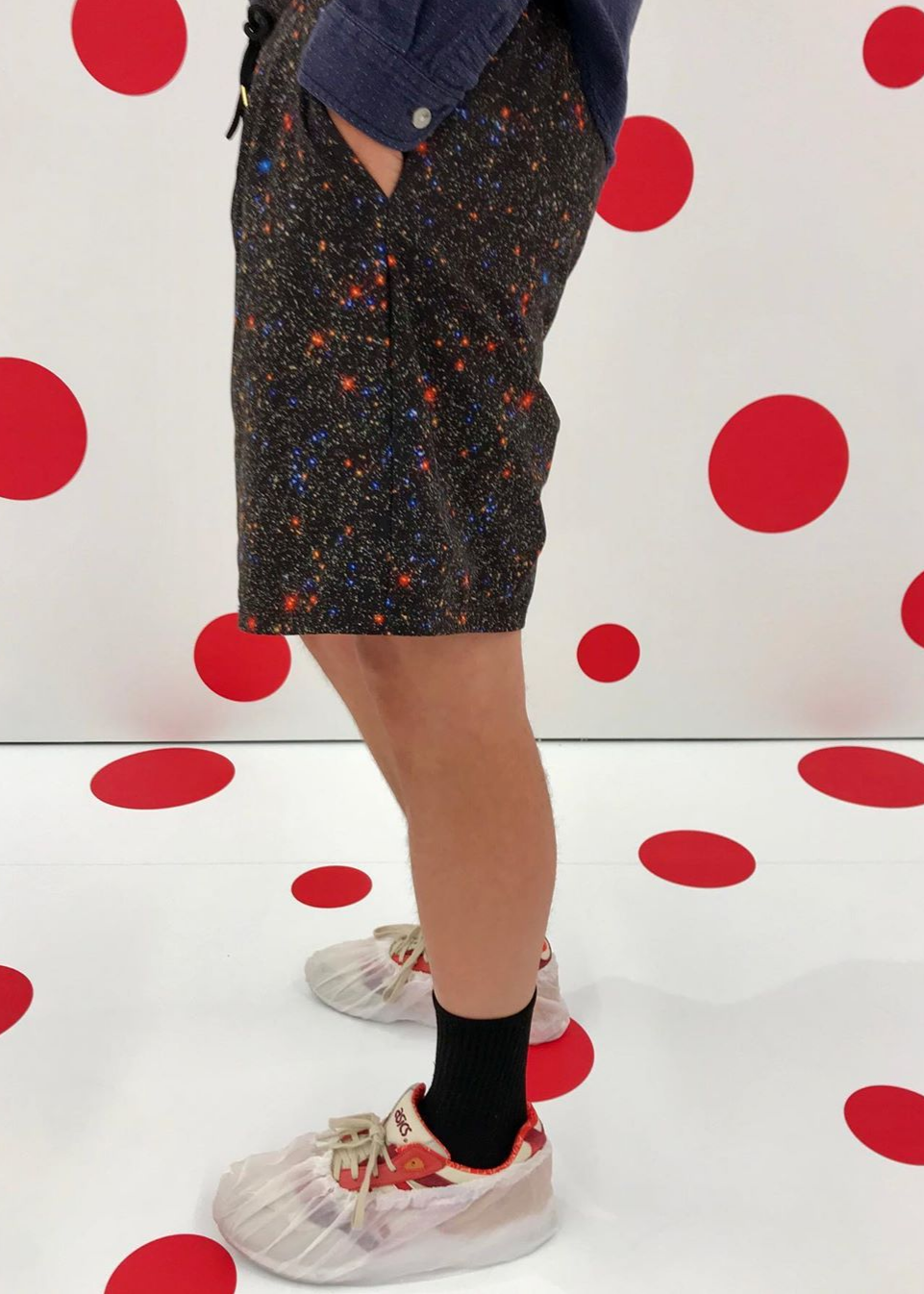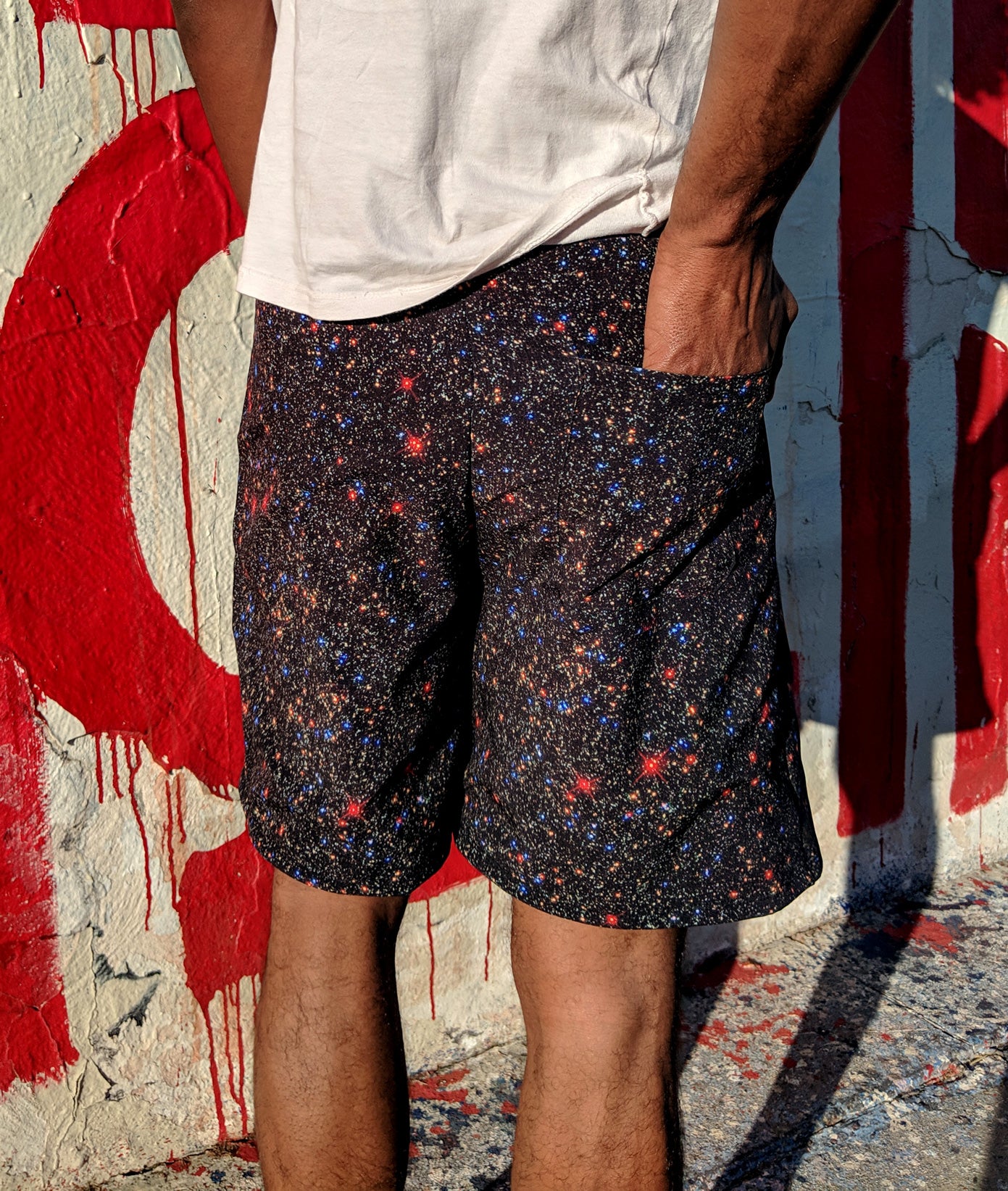 Omega Centauri Hybrid Shorts
Extremely comfortable for everyday life, whether on a hike, to the gym, a swim, or just out to lunch...These will be your new favorite shorts.
- Excellent UV-Protection that blocks 98% of UVA & UVB rays
- 2 Trees planted to protect coastal ecosystems per product
- Deep side pockets plus a back pocket
- Drawstring is 100% Recycled, made in Japan
- Made in Los Angeles, ethically & sustainably
-Unisex
Tip: Fold over the waistband for a shorter short look.
Photo Credit:  NASA, ESA, and the Hubble SM4 ERO Team      
    **Altered by Together**
Colorful Stars Galore Inside Globular Star Cluster Omega Centauri
Made in the USA
91% Recycled PET / 9% Spandex, made in North Carolina
Drawstring is 100% Recycled, made in Japan
Water-repellent fabric with UPF 50+
Our custom-recycled fabric uses 90% less water and about 75% less carbon than virgin materials.
Cold wash, hang dry to save power and extend the lifecycle of your clothing.