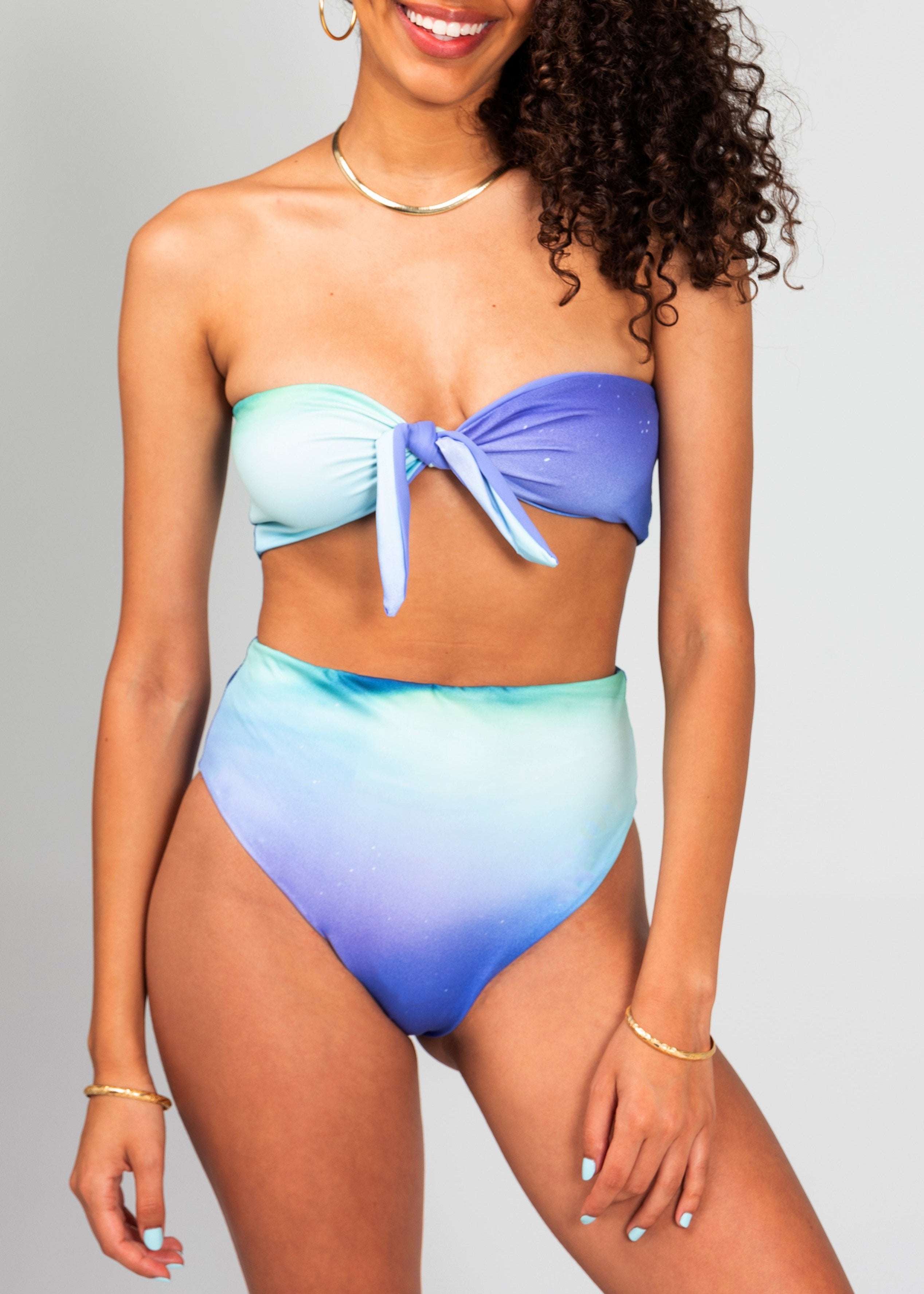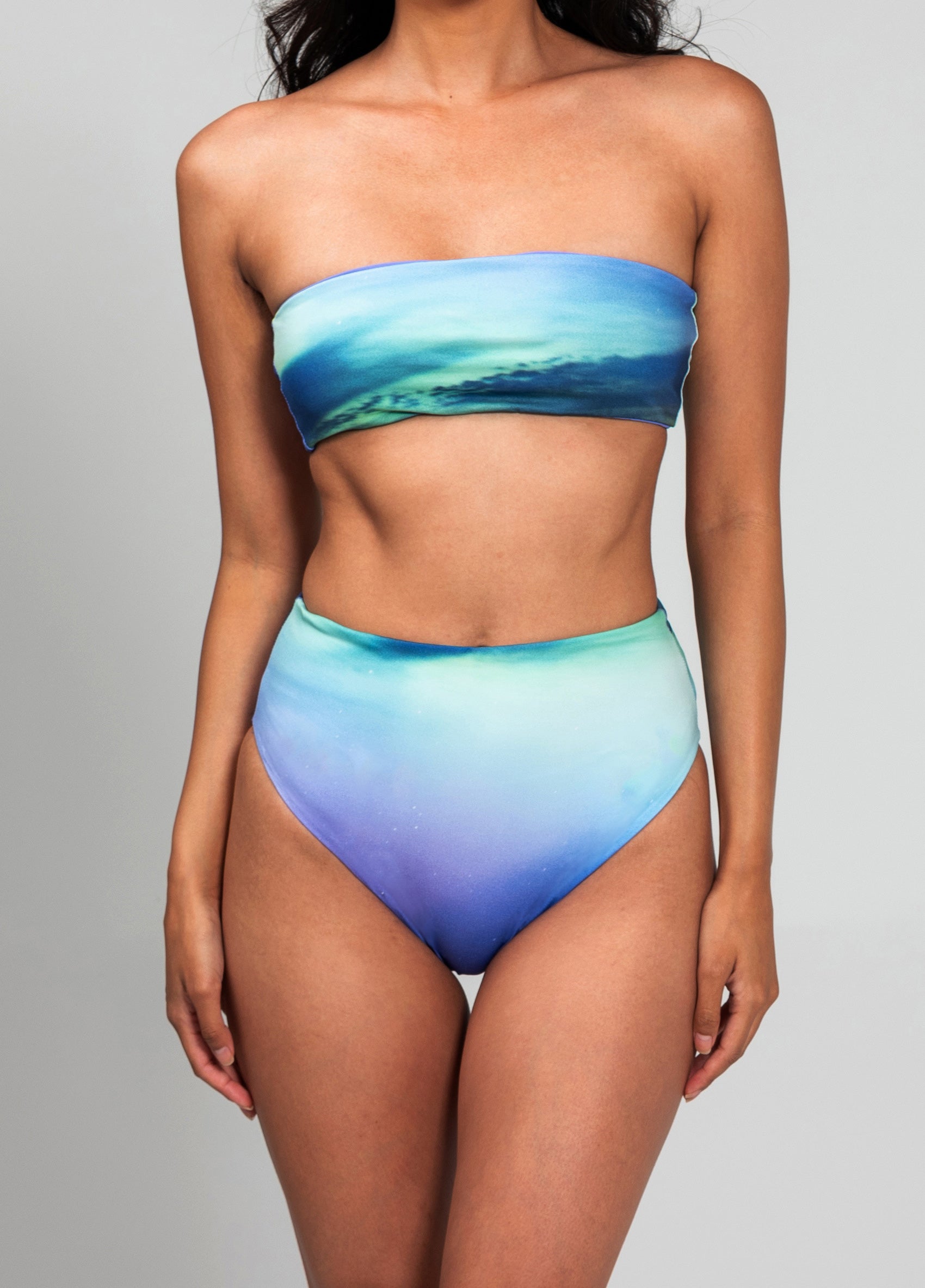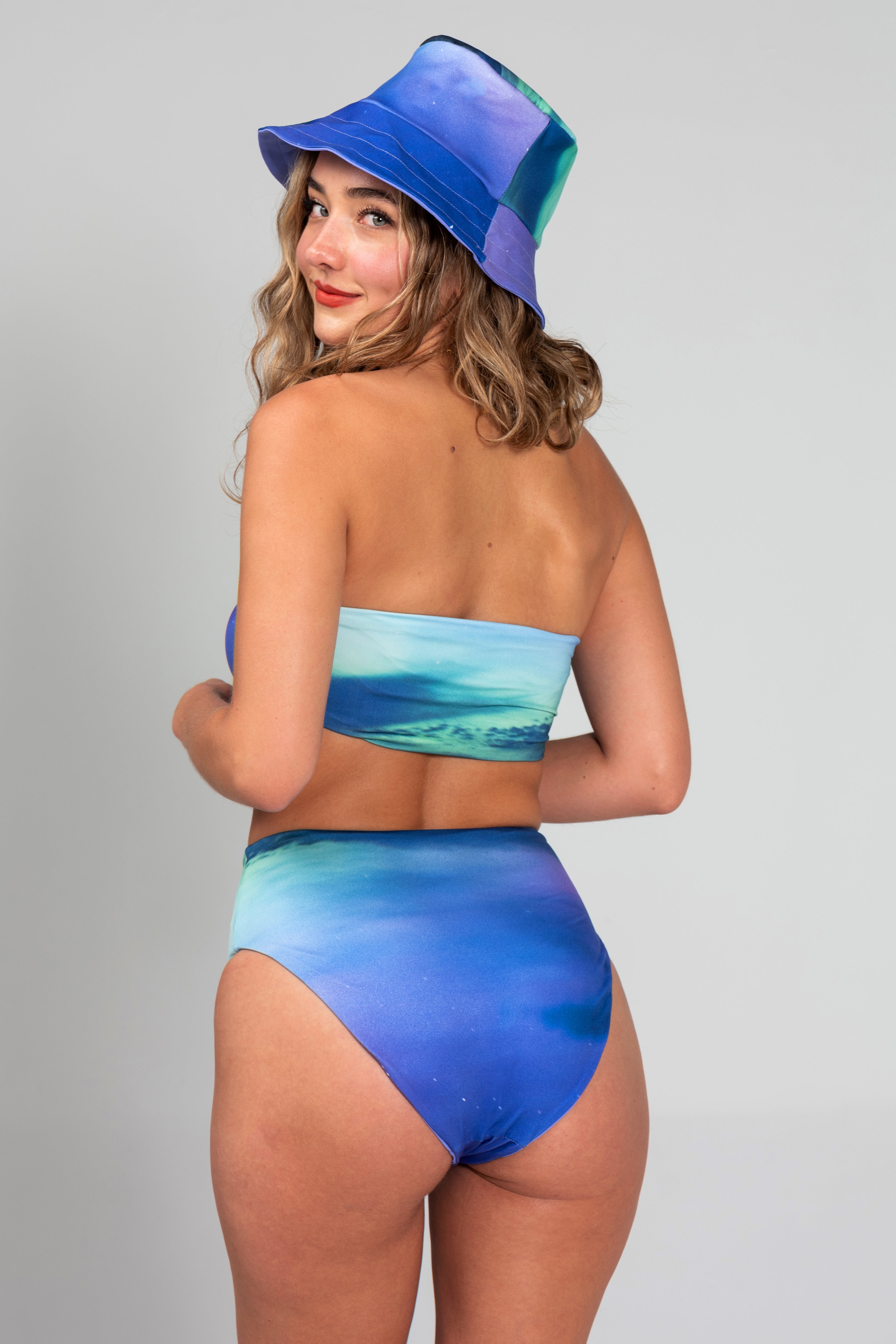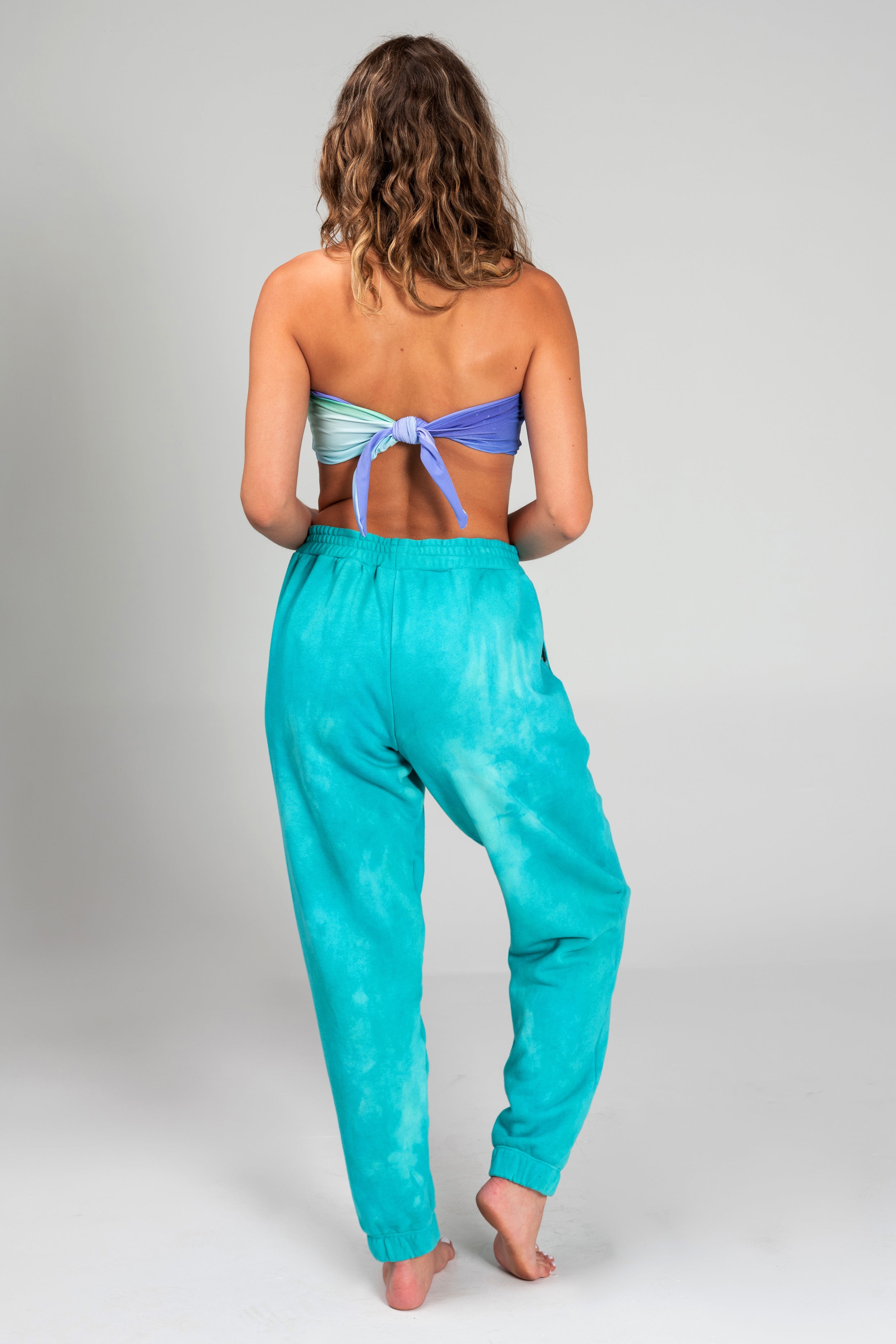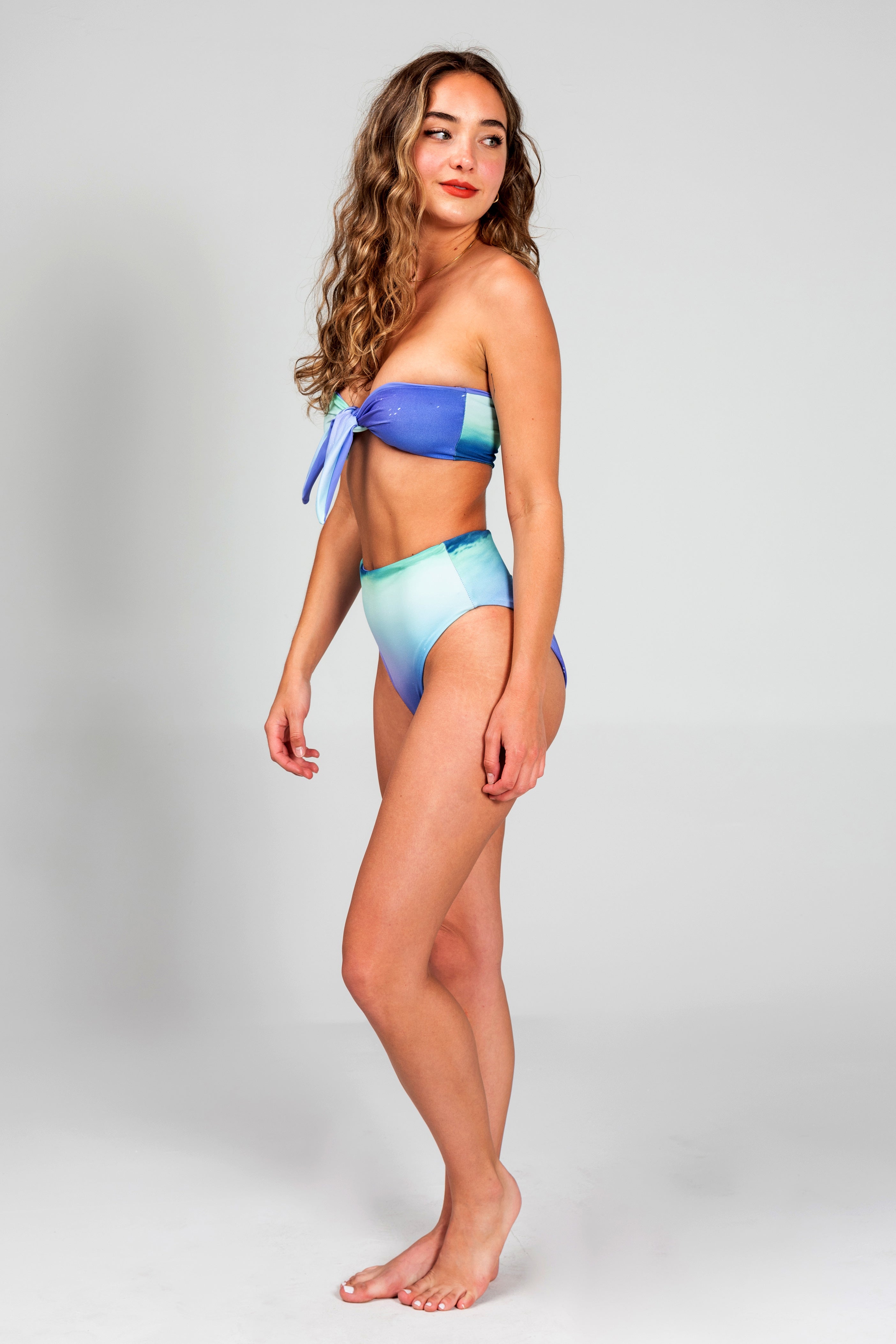 Northern Lights Bandeau Bikini Top
This BBC Earth x Together collaboration celebrates nature's light works. 
Wear this spectacular and rare display of the vibrant Northern Lights over New Hampshire's Chocorua Lake.
This beautiful gradient of lavender and mint is so flattering on everybody.
Two planet-friendly styles in one. Wear it with the bow in the front, or the bow tied in the back. 
If you are interested in this style with spaghetti straps, for added support, email Info@TogetherCalifornia.com. We love customizing when we can.  
Photograph by Paul Williams © BBC NHU 2016 
Made in the USA
84%Recycled PET / 16% Spandex
Our custom-recycled fabric uses 90% less water and about 75% less carbon than virgin materials.
Cold wash, hang dry to save power and extend the lifecycle of your clothing.