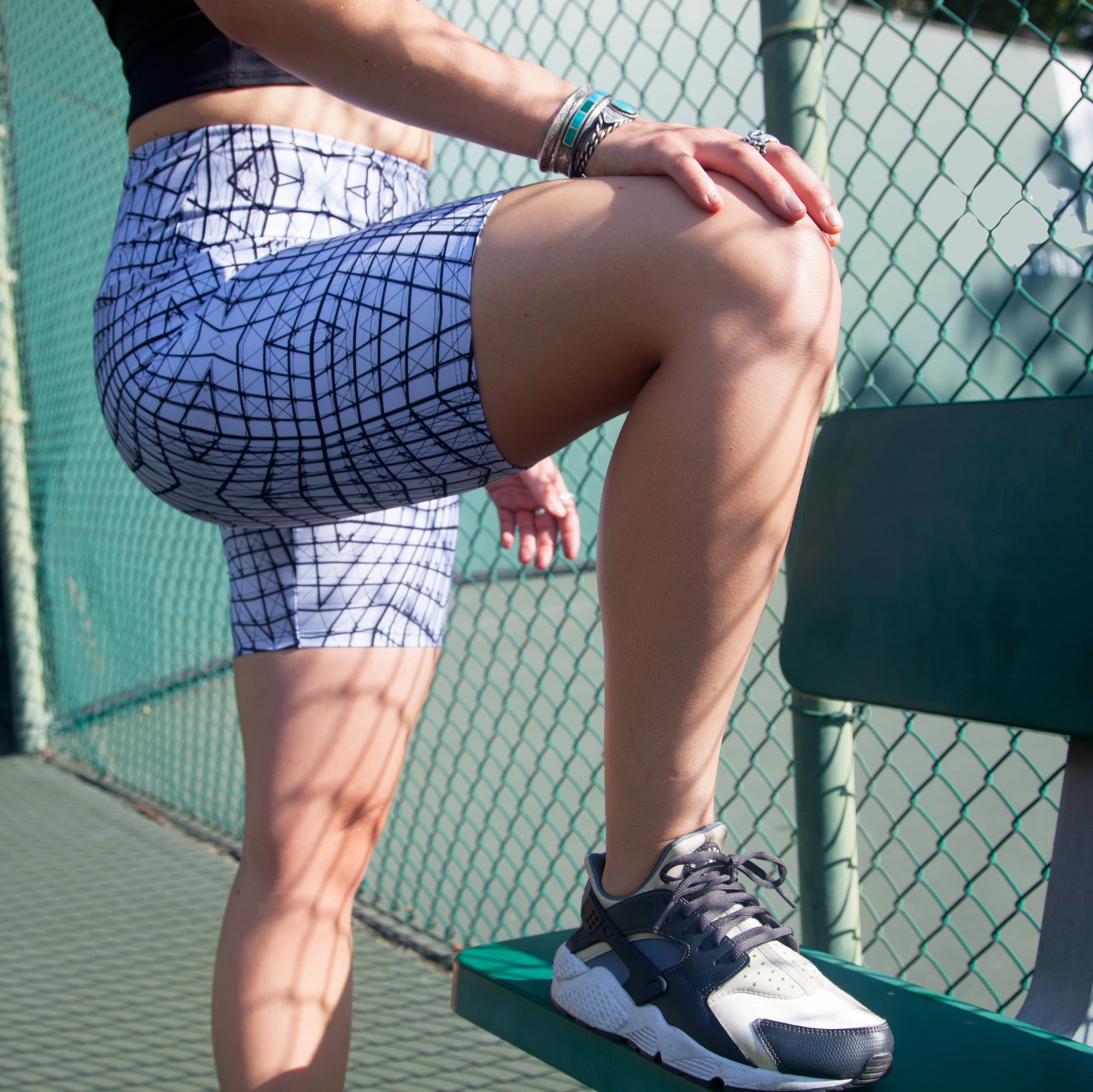 Pyramide du Louvre Sport Shorts
This black and white 35mm photograph reflects the Pyramide du Louvre in a slimming and elongating fashion. 
High-waisted with a supportive, double-layer waistband, and hidden seams.
Wicks away sweat and dries fast.
Made in the USA
84%Recycled PET / 16% Spandex
Our custom-recycled fabric uses 90% less water and about 75% less carbon than virgin materials.
Cold wash, hang dry to save power and extend the lifecycle of your clothing.