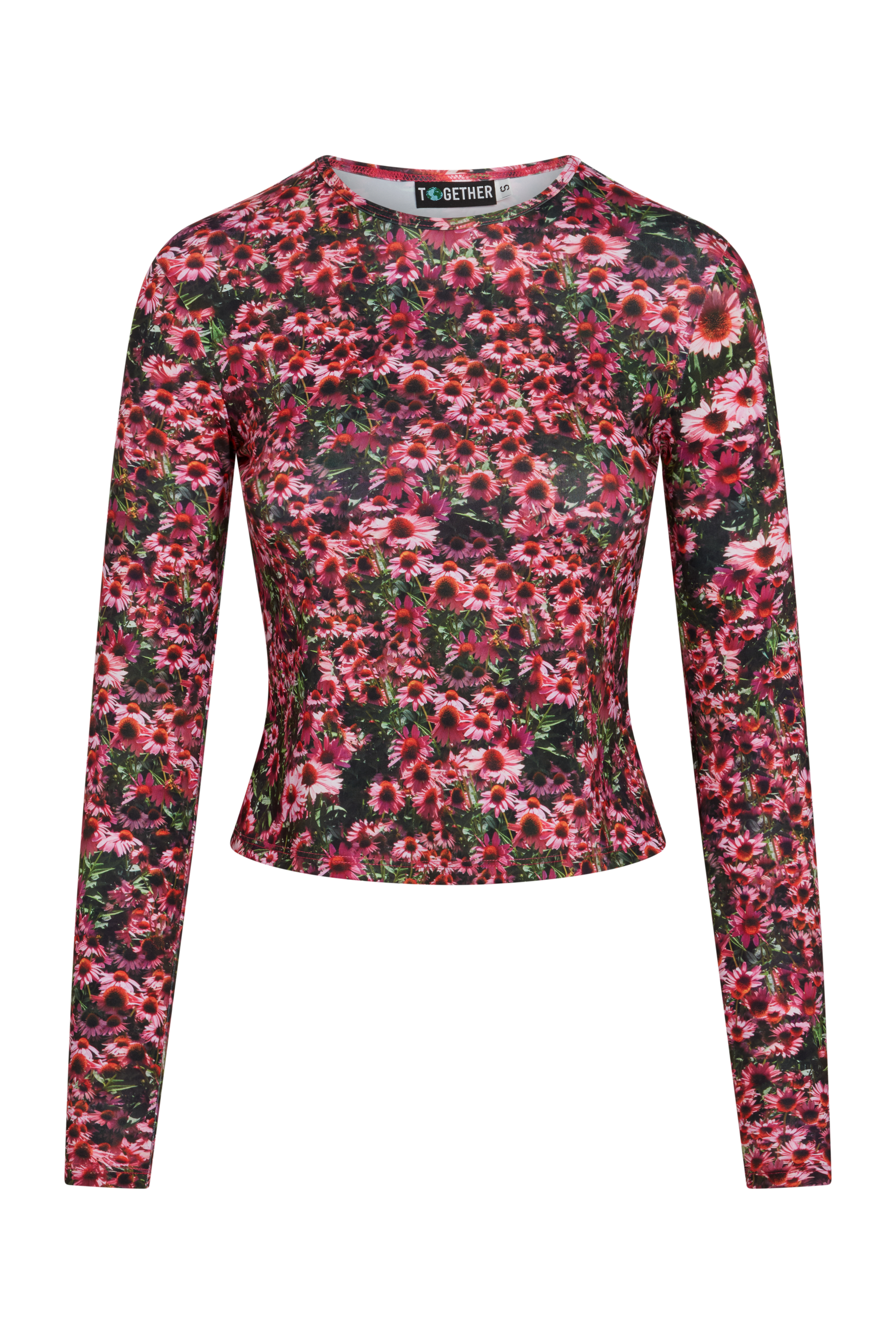 Echinacea Long-Sleeve Shirt
Introducing the Echinacea Long Sleeve Shirt! This sleek long-sleeve is sure to be your new go-to.  It looks great tucked in or out, so you can wear it however you please!

Feel the wellness of echinacea. This vibrant flowerbed photo was taken in Sandwich, Cape Cod.
Perfectly tailored to provide a sleek fit without looking too snug

UPF50 so this can be worn as sun protection in the water too.

Together's custom recycled four-way stretch fabric feels silky and wicks away moisture.
Made in the USA
84%Recycled PET / 16% Spandex
Our custom-recycled fabric uses 90% less water and about 75% less carbon than virgin materials.
Cold wash, hang dry to save power and extend the lifecycle of your clothing.