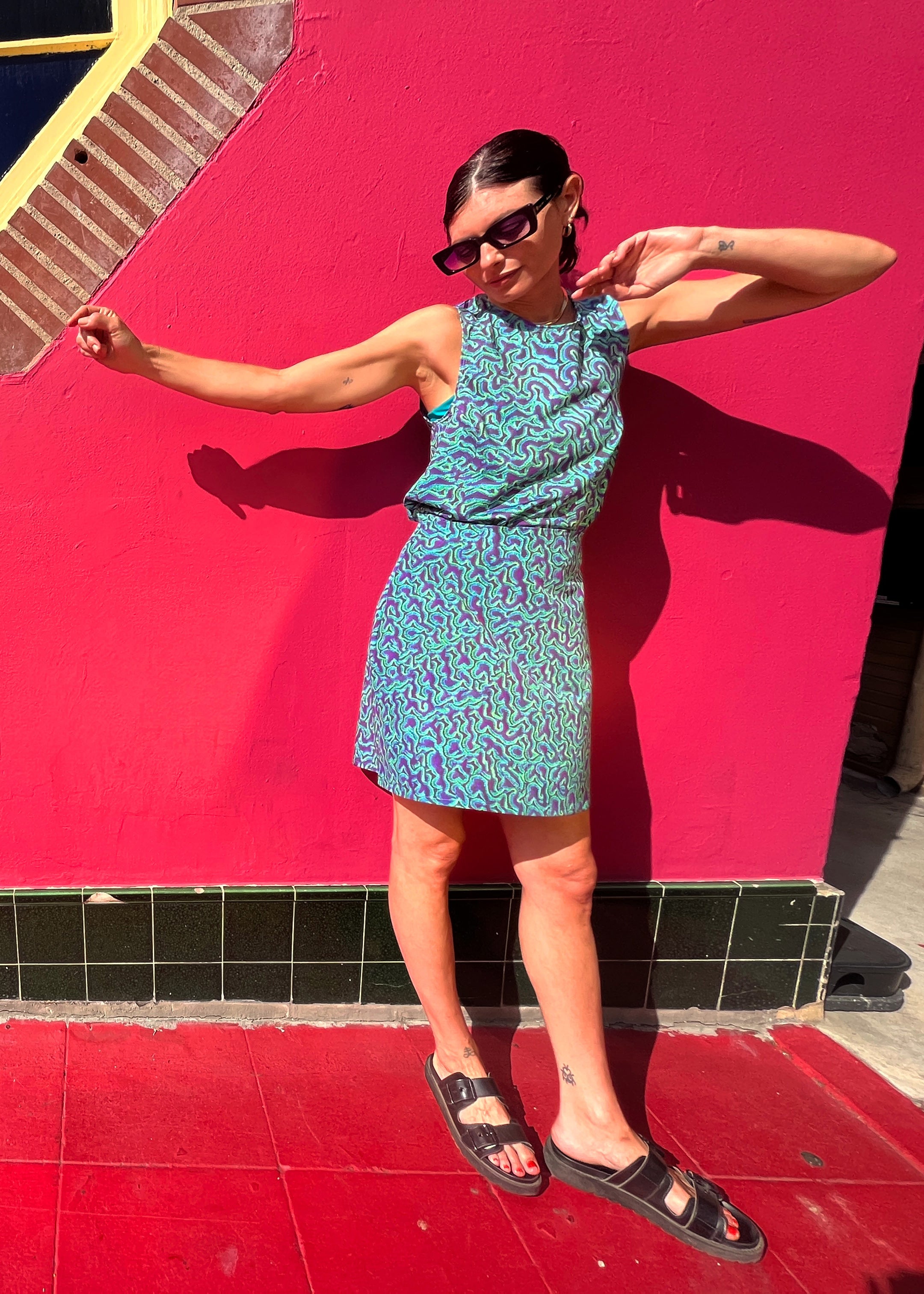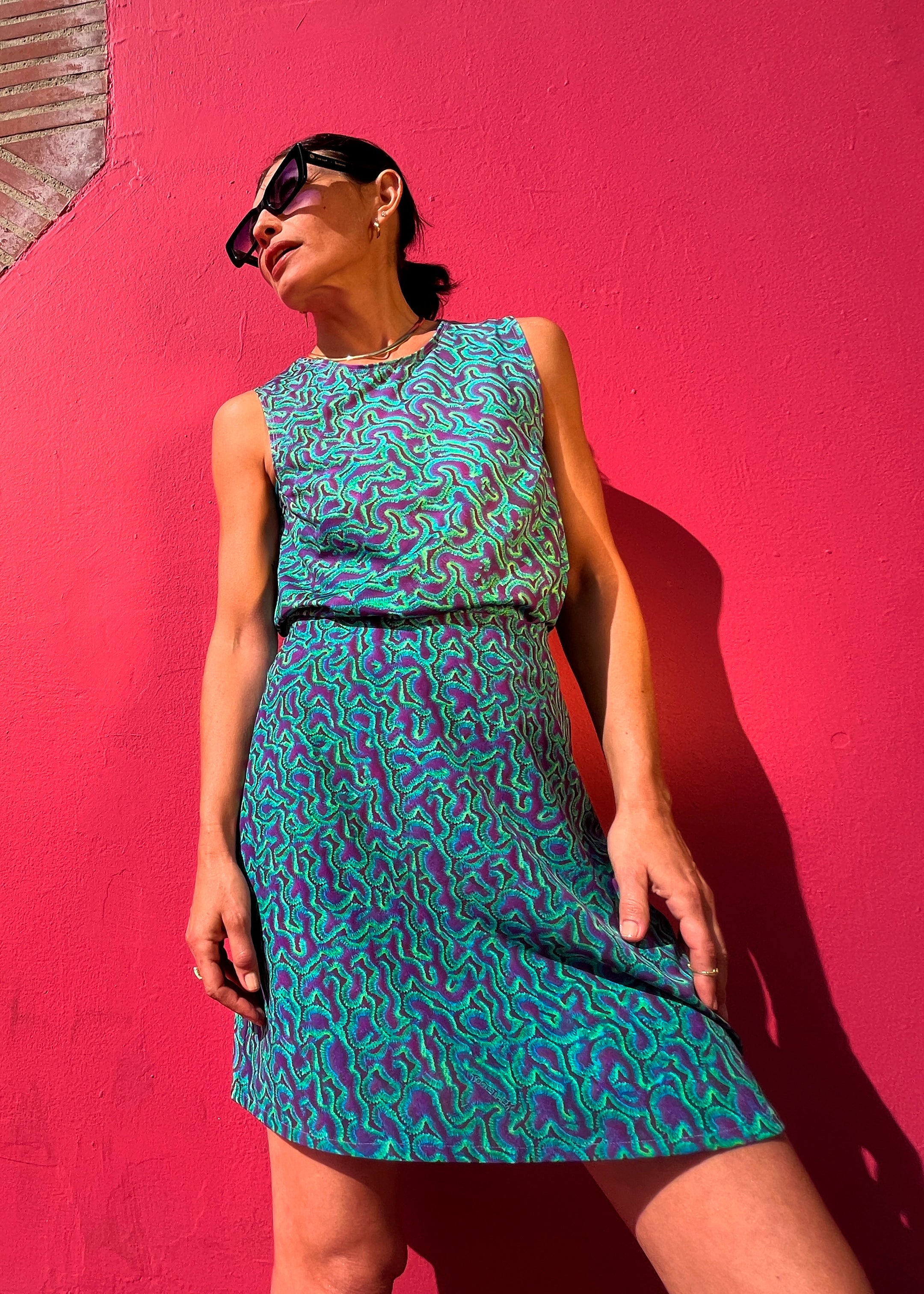 Enchanted Reef A-Line Skirt
Discover an underwater wonder with our Enchanted Reef Skirt.
The word Together is subtly placed throughout this stunning coral print.

This classic 60s-inspired a-line skirt is the perfect length.
This style is comfortable while accentuating the waist.

Versatile and can be worn dressed up, to the beach, or sporty style.

-Features back darts and an invisible zipper for a great fit.
-Made from our new Hybrid Short fabric with just a touch of stretch.
-UPF50 Sun Protecting Recycled Fabric