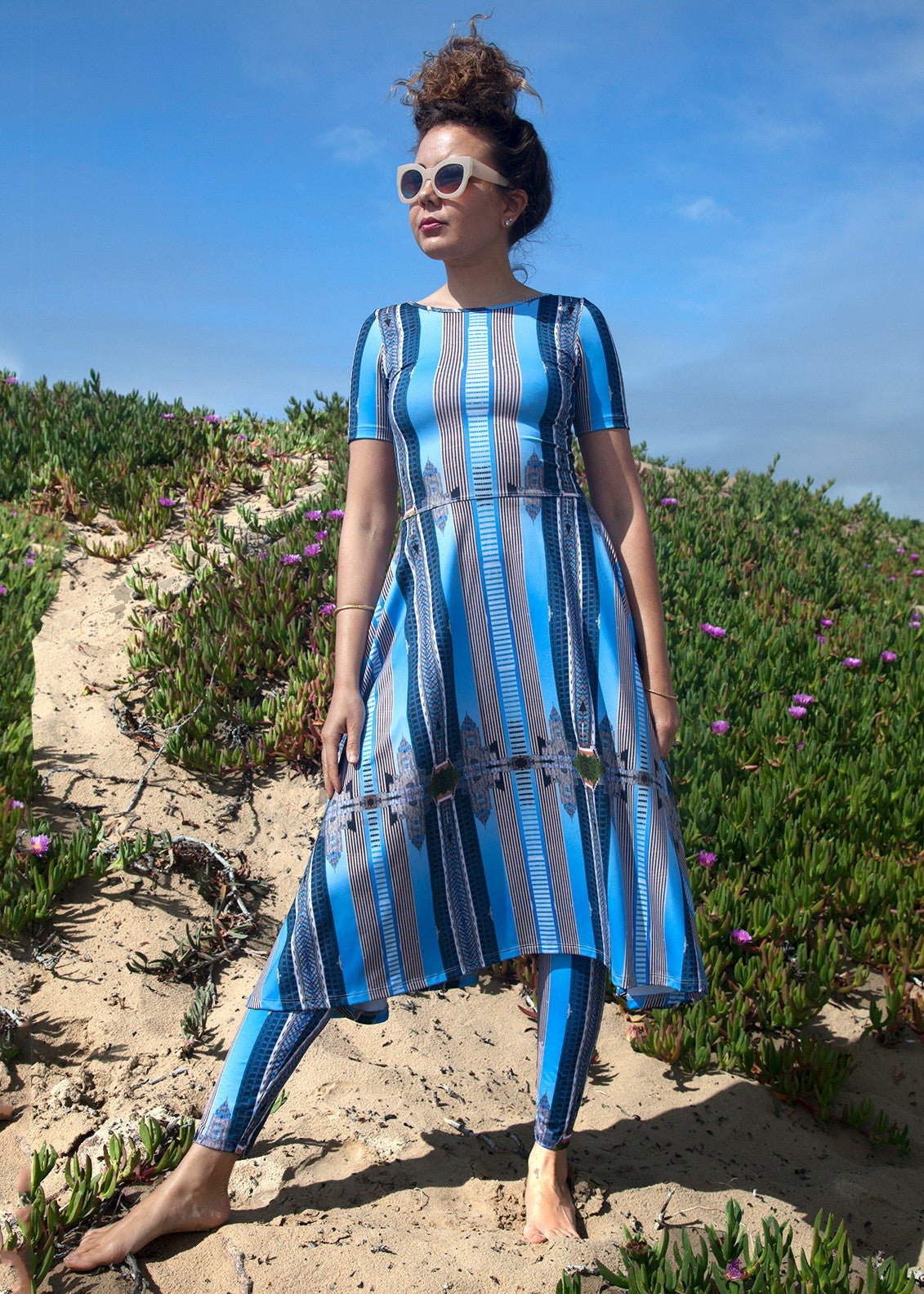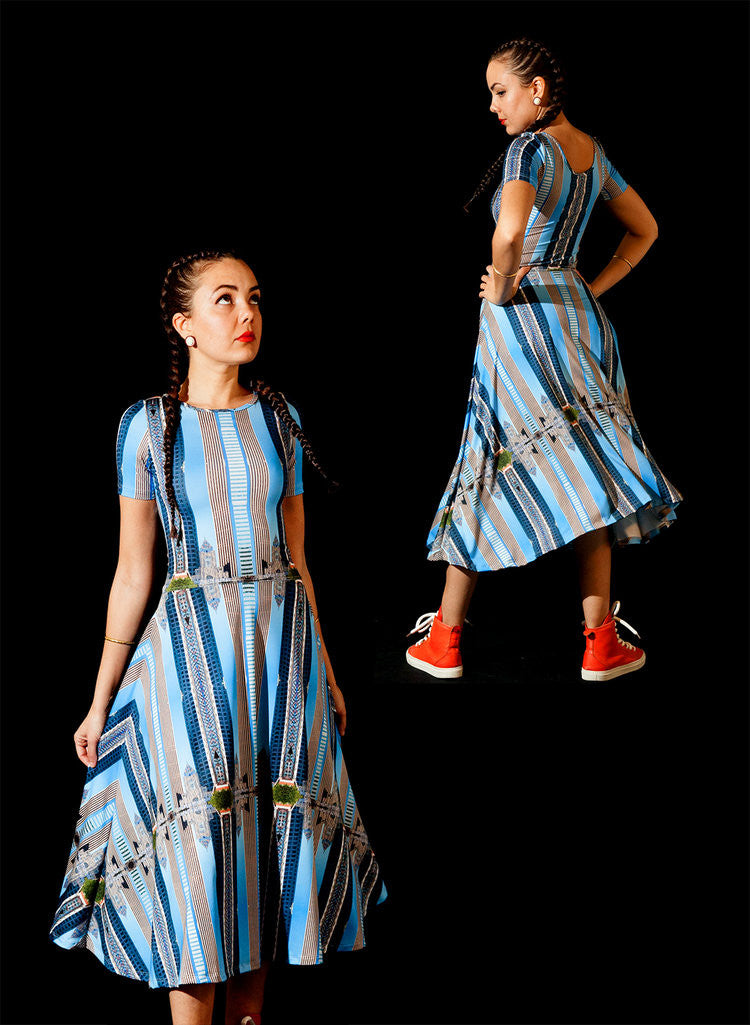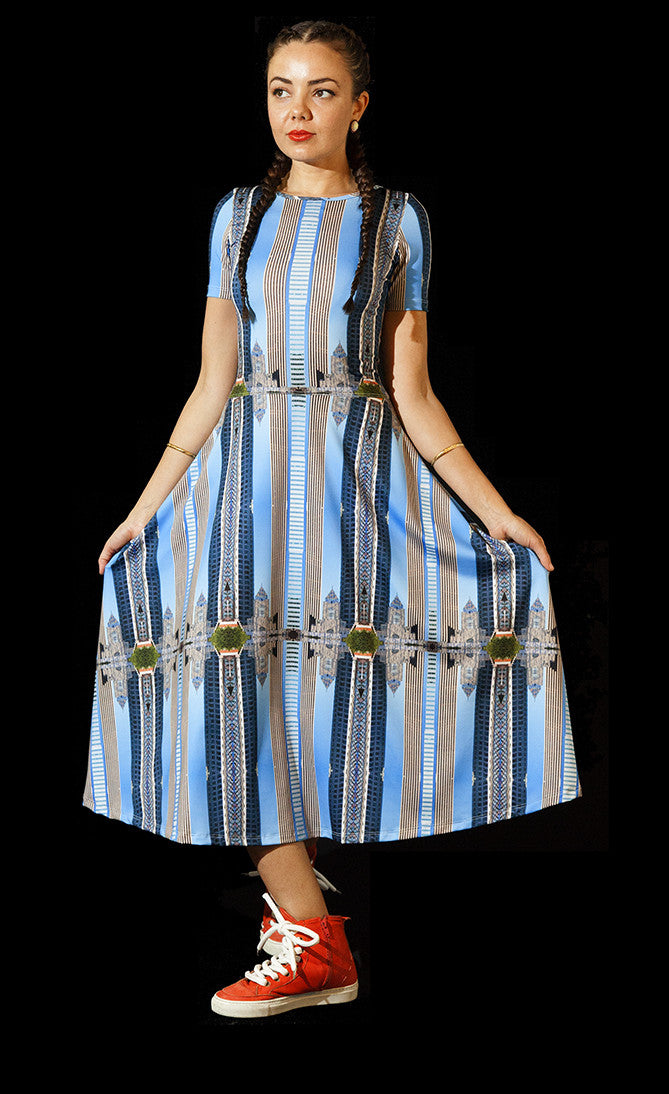 Hope Street Stripe Wonder Dress
This Hope Street Stripe Wonder Dress combines classic stripes with a unique streetscape print of towering skyscrapers and the iconic Hope Street. The ultra-flattering design is perfect for any occasion, offering timeless style with a splash of playful personality.
The Hope Street Stripe print features the tallest skyscrapers in Downtown Los Angeles, photographed to make bold stripes. Los Angeles, especially "DTLA" is rapidly rising as a worldwide powerhouse for artistic and cultural advancement.

-Featuring a fitted bodice, scoop back, short sleeves
-Full A-line circle skirt that falls below the knees.

-Amazing for travelers as it packs so light and is wrinkle-resistant! 

Made in the USA
84%Recycled PET / 16% Spandex
Our custom-recycled fabric uses 90% less water and about 75% less carbon than virgin materials.
Cold wash, hang dry to save power and extend the lifecycle of your clothing.🌞