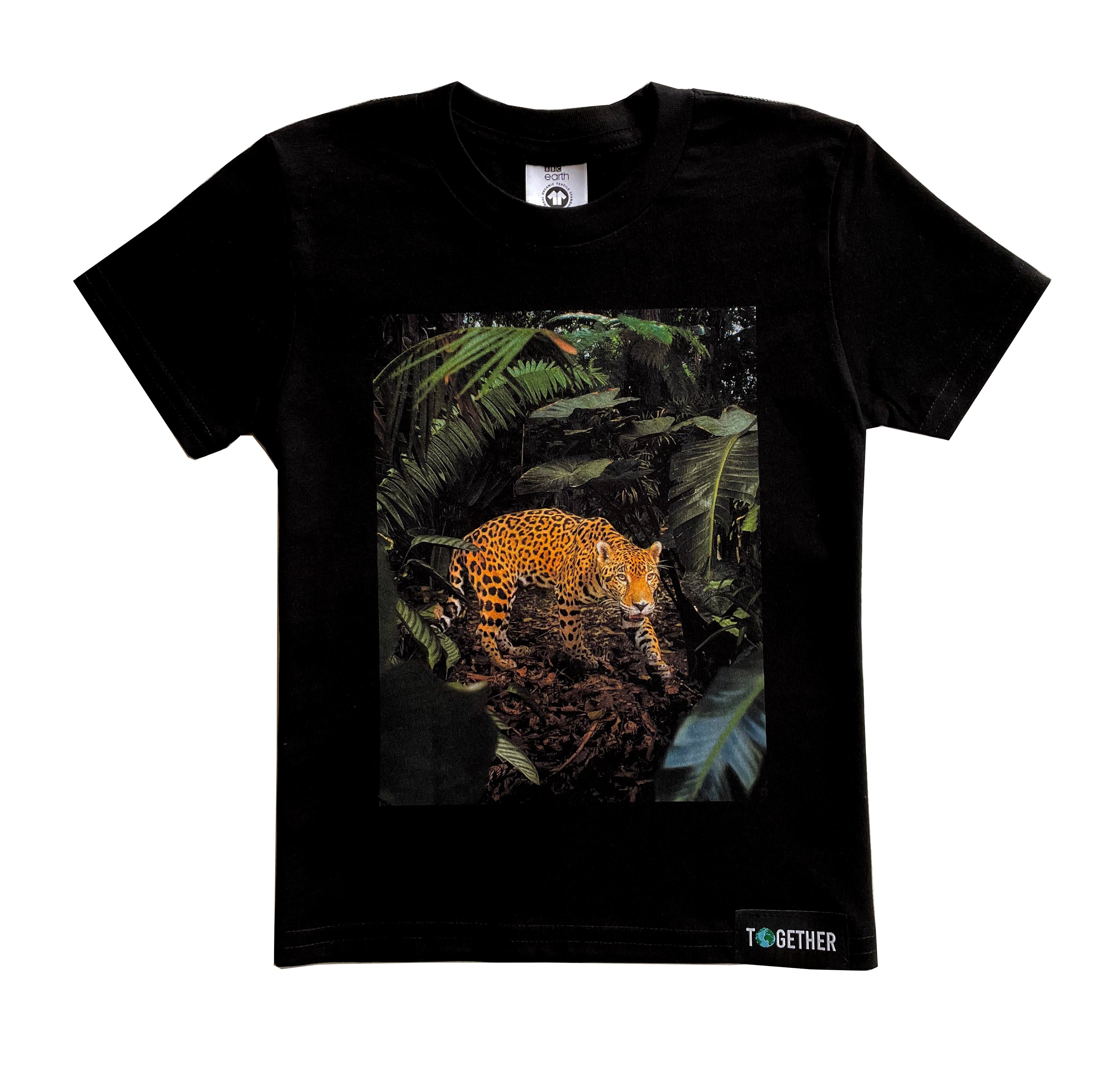 Jaguar Kids Organic Tee
100% GOTS Certified Organic Cotton Grown & Sewn in the USA by workers earning a living wage & benefits.
Made In the USA
CARE: Cold water wash inside out, tumble dry on low heat or air dry to save power and extend the lifecycle of your clothes.
Your love of nature is on display when you wear high-quality tees from BBC Earth x Together.
This Kids Organic Tee is perfect for your little explorer! A wild, jungle-inspired photo of a majestic jaguar on a soft, organic t-shirt will let them roar with style. Be the envy of the playground with this purrrfectly playful tee! 🐆

High-resolution digital garment printing captures the photography without a heavy plastisol feel or wasted ink.
This impressive Jungle Jaguar is one of the largest cats in the Americas, for their size they have the strongest bite of any cat. On the coast of Costa Rica, they leave the jungle to go and hunt turtles in the water and on the beach. 
Image Copyright BBC Earth NHU  🐆