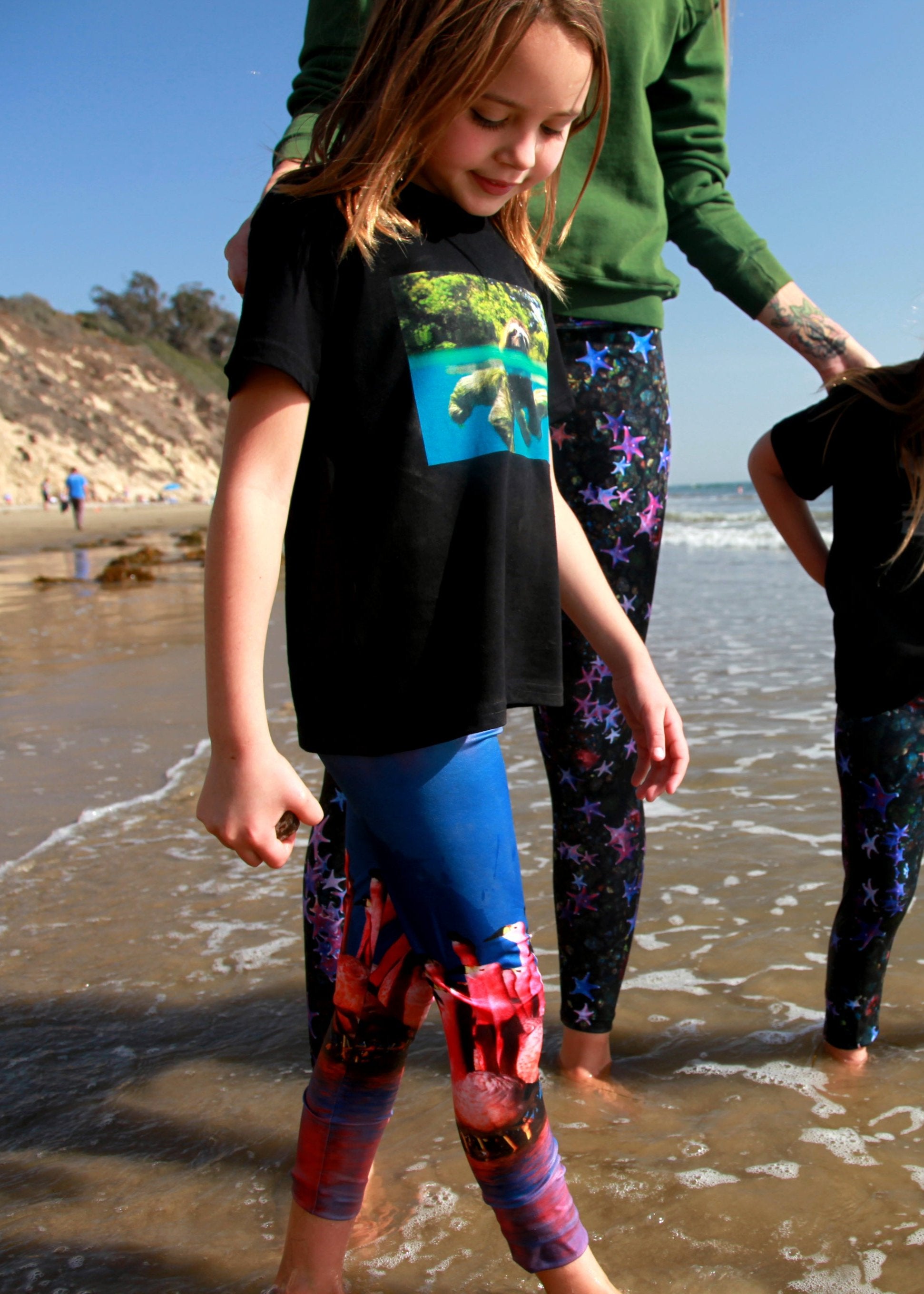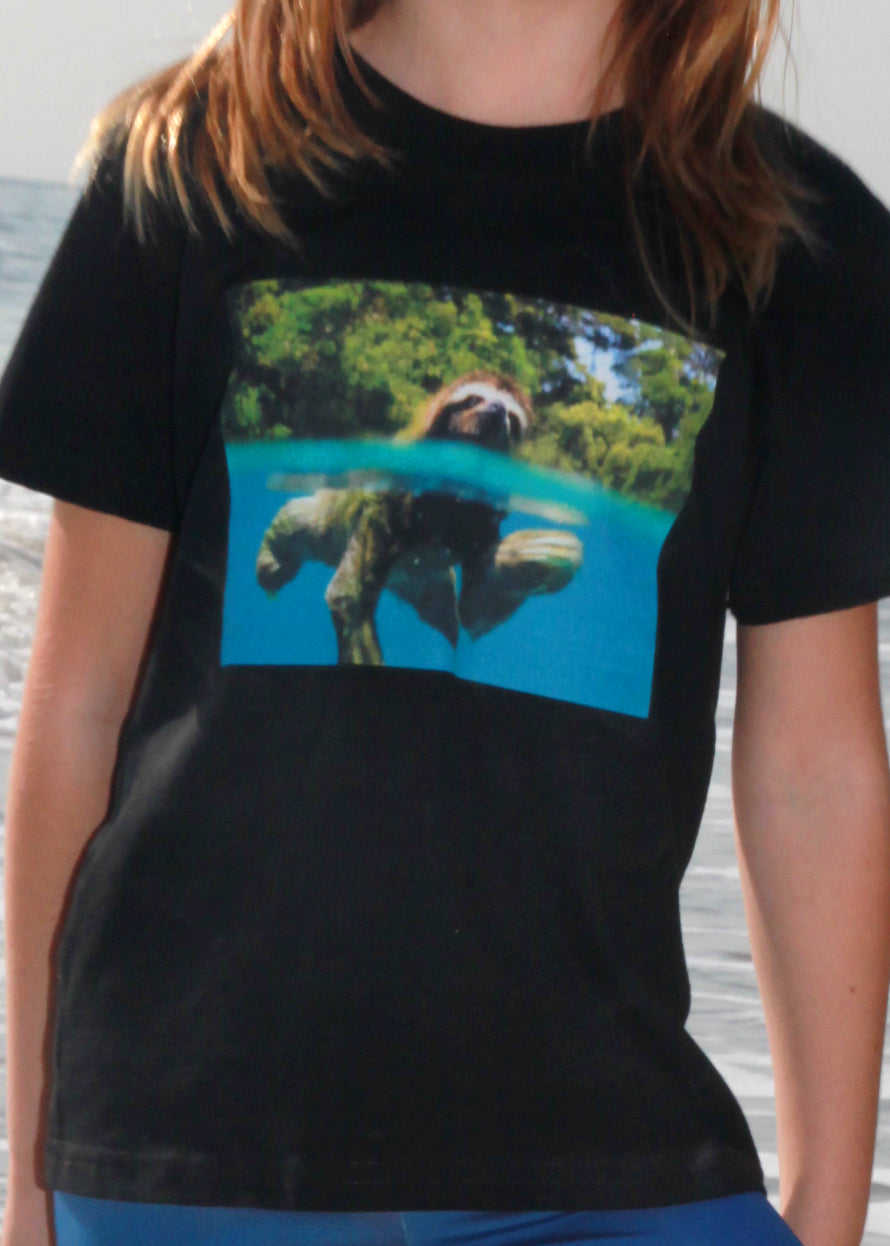 Kids Sloth Organic Black Tee
100% GOTS Certified Organic Cotton Grown & Sewn in the USA by workers earning a living wage & benefits.
Made In the USA
CARE: Cold water wash inside out, tumble dry on low heat or air dry to save power and extend the lifecycle of your clothes.
Your love of nature is on display when you wear high-quality Tees from BBC Earth x Together.
Super-soft organic kids tee features an exclusive print of the Pygmy Sloth, as seen in BBC Earth's documentary series.
High-resolution digital garment printing captures the photography without a heavy plastisol feel or wasted ink. Ink is safe for your skin and the environment. 
Color: Black (also comes in Light Blue)
The Sloth's ancestors were trapped on the island of Escudo de Veraguas when the sea level rose around them, 9,000 years ago. Isolated from mainland Panama, they evolved into a new species 40% smaller than their mainland cousins. 
Image Copyright BBC Earth NHU