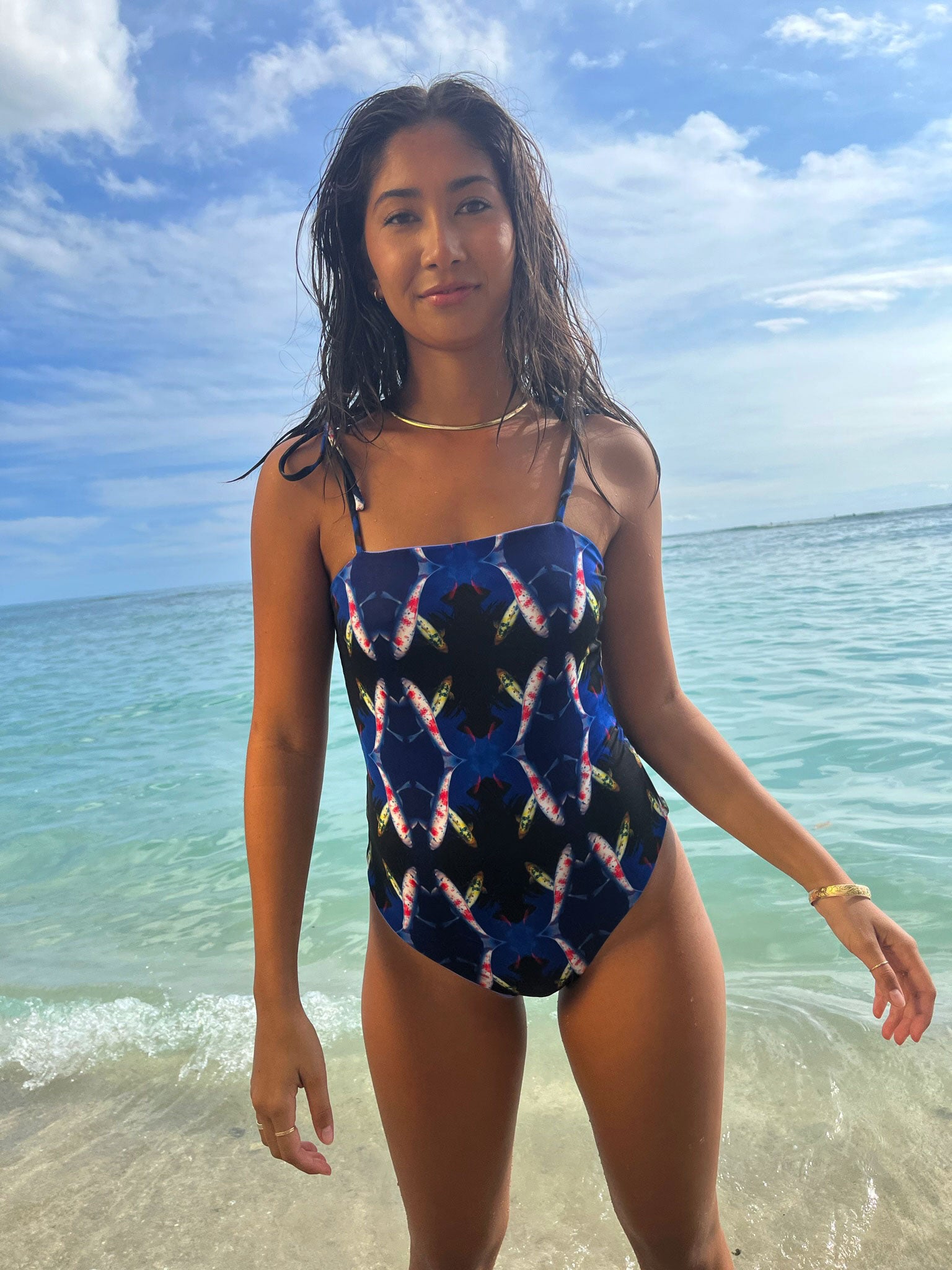 Koi Argyle Bandeau One-Peace
This unique photographic print of koi fish swimming head to tail comes from a Koi pond in Santa Cruz, California. 
Classic chic Bandeau Swimsuit with subtly cut higher hips and sandwich seams for no pinching.
Cute bow tie straps for an adjustable fit and added support.
This style is sexy and comfortable. Can be worn as a bodysuit. 
Fully lined.
Wicks away sweat and dries fast.
Made in the USA
84%Recycled PET / 16% Spandex
Our custom-recycled fabric uses 90% less water and about 75% less carbon than virgin materials.
Cold wash, hang dry to save power and extend the lifecycle of your clothing.