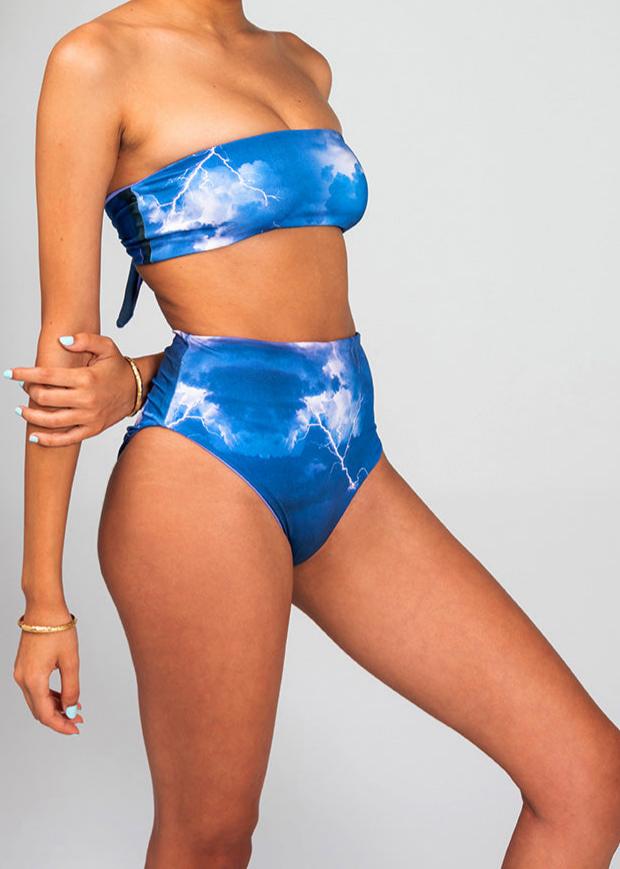 Lightning Storm Bandeau Bikini Top
This BBC Earth x Together collaboration is a beautiful collection celebrating nature's light works. 

A storm approaches during the onset of the wet season, in Northern Australia. 
 Reversible Bandeau top made from our signature recycled swimwear fabric.
Two styles in one. Wear it with the bow in the front, or the bow tied in the back. 
Wicks away sweat and dries fast.


 Photograph by Paul Williams © BBC NHU 2016 
Made in the USA
84%Recycled PET / 16% Spandex
Our custom-recycled fabric uses 90% less water and about 75% less carbon than virgin materials.
Cold wash, hang dry to save power and extend the lifecycle of your clothing.