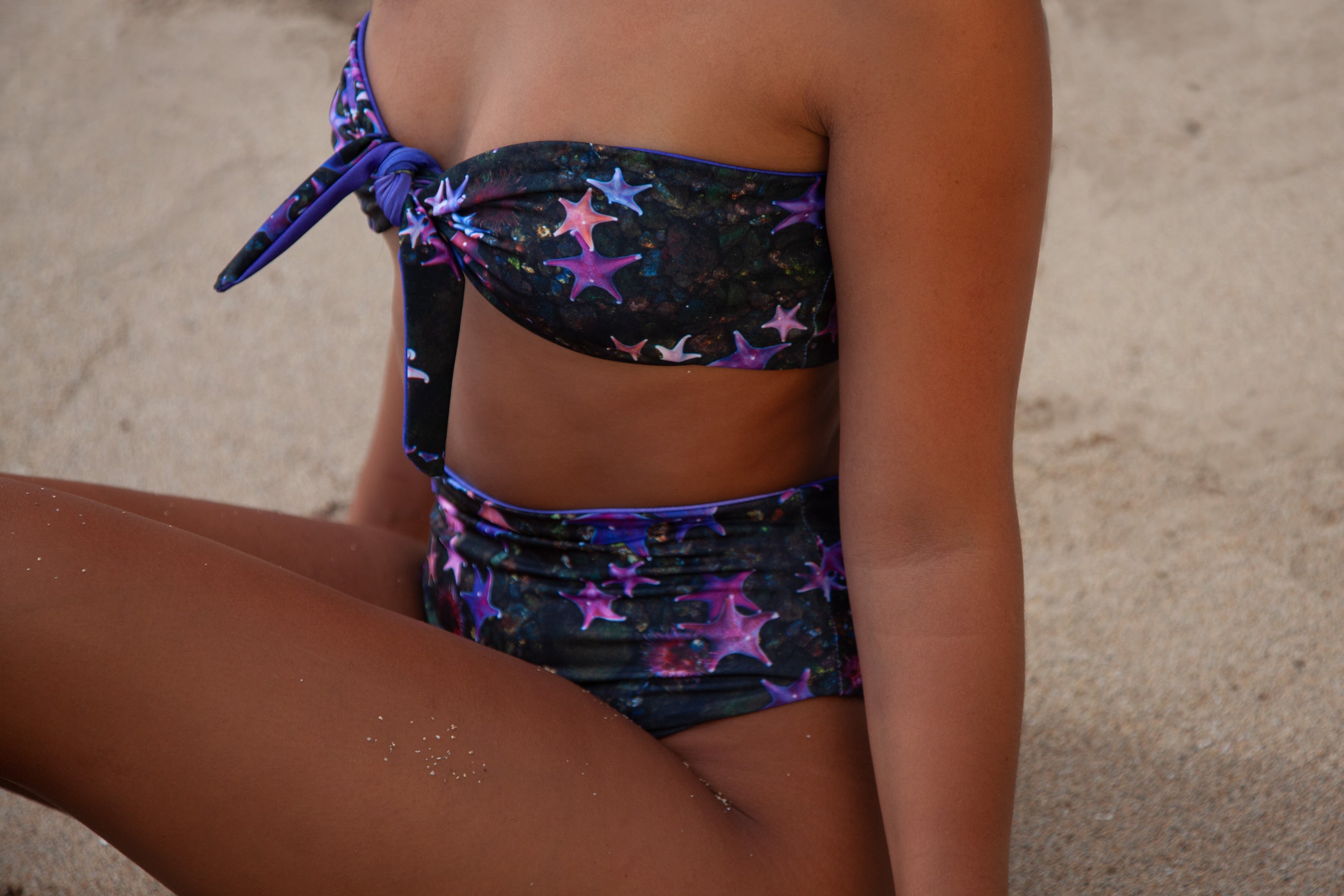 Sea Star Bandeau Bikini Top
NOTICE: The amazingly vibrant, cool aquatic colors of these vivid Sea Stars will spark joy & amazement when worn!
Below the sea ice, in Antarctica, the water stays below freezing.  In the cold, creatures here grow very slowly, but they can live long and become large in stature.  The seafloor is carpeted with starfish and sea spiders the size of dinner plates.  This rarely seen ecosystem is perhaps one of the most pristine left on earth.
Two planet-friendly styles in one. Wear it with the bow in the front, or the bow tied in the back. 
Fully lined in moisture wicking fabric

UPF50 sun protecting
© BBC NHU

Made in the USA
84%Recycled PET / 16% Spandex
Our custom-recycled fabric uses 90% less water and about 75% less carbon than virgin materials.
Cold wash, hang dry to save power and extend the lifecycle of your clothing.