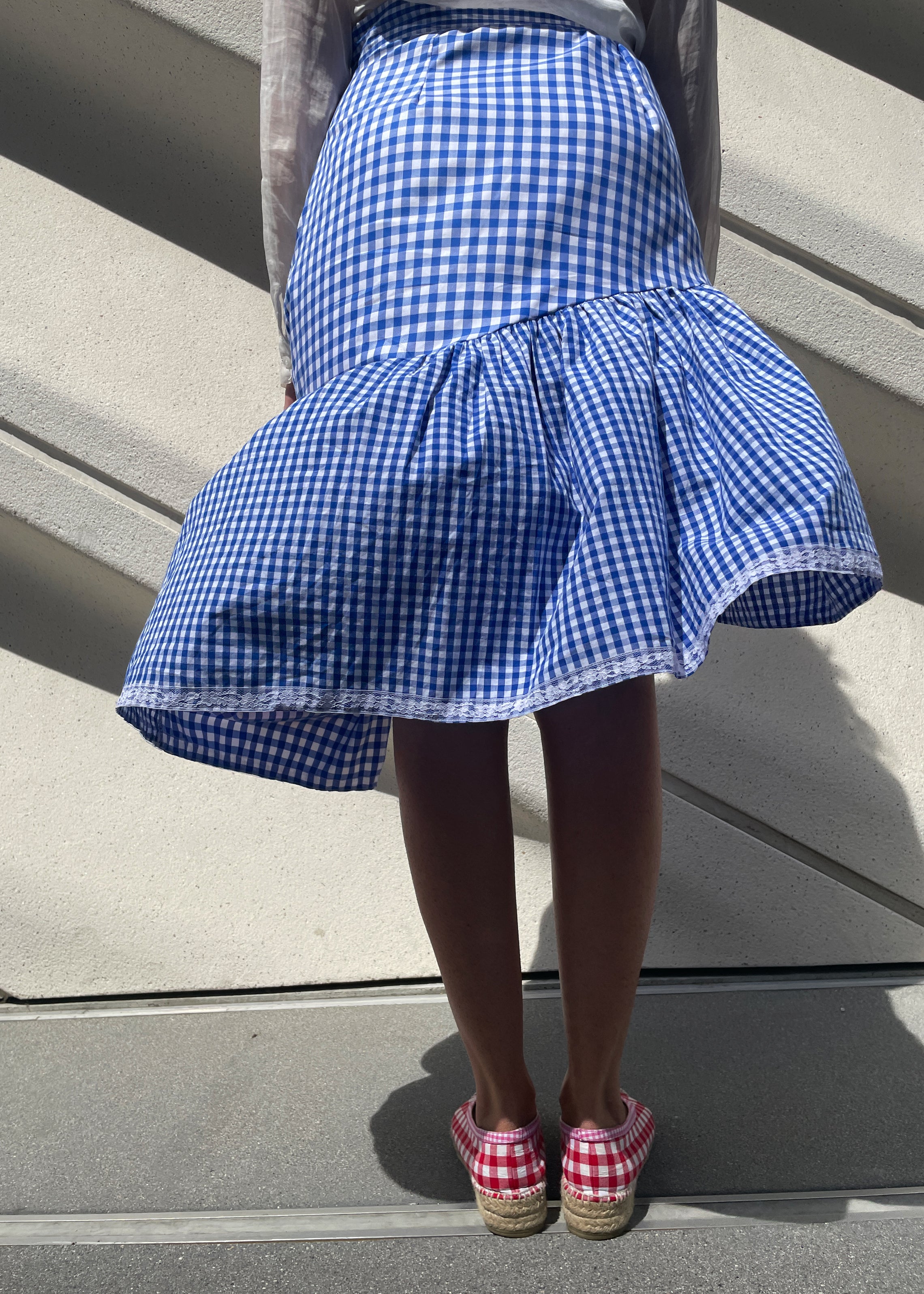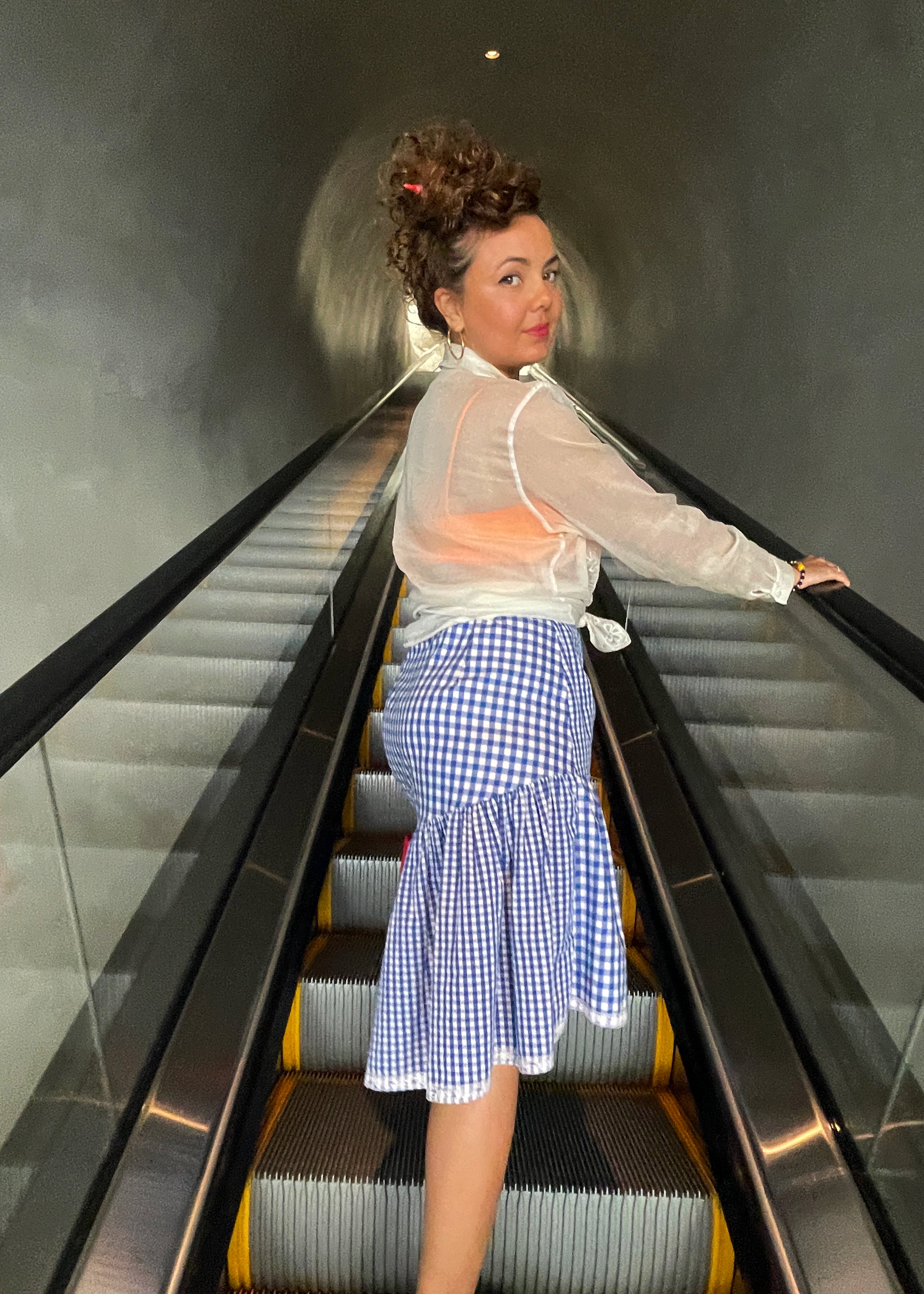 The Gingham Organic Assymetrical Skirt 🌻
 Deep Cobalt blue in a delicate checkered pattern, mix 'n matched with two size scales in the front and back for a subtle pop that's interesting and playful. Perfect for all your warmer weather adventures! 
~Eco-friendly fabric sourced sustainably
~Soft and cool, breathable and lightweight lightweight
~Invisible Zipper on the side seam
~Cute lace trim on the ruffle

OEKO-TEX Certified 100% Organic Cotton 🌿

Certified by the BCI (Better Cotton Initiative)
Ethically Made in California with Love

Every Order Plants TWO TREES!! 🌳🌳
Lily is 5'6 tall wearing a size Medium
Made in the USA
84%Recycled PET / 16% Spandex
Our custom-recycled fabric uses 90% less water and about 75% less carbon than virgin materials.
Cold wash, hang dry to save power and extend the lifecycle of your clothing.🌞