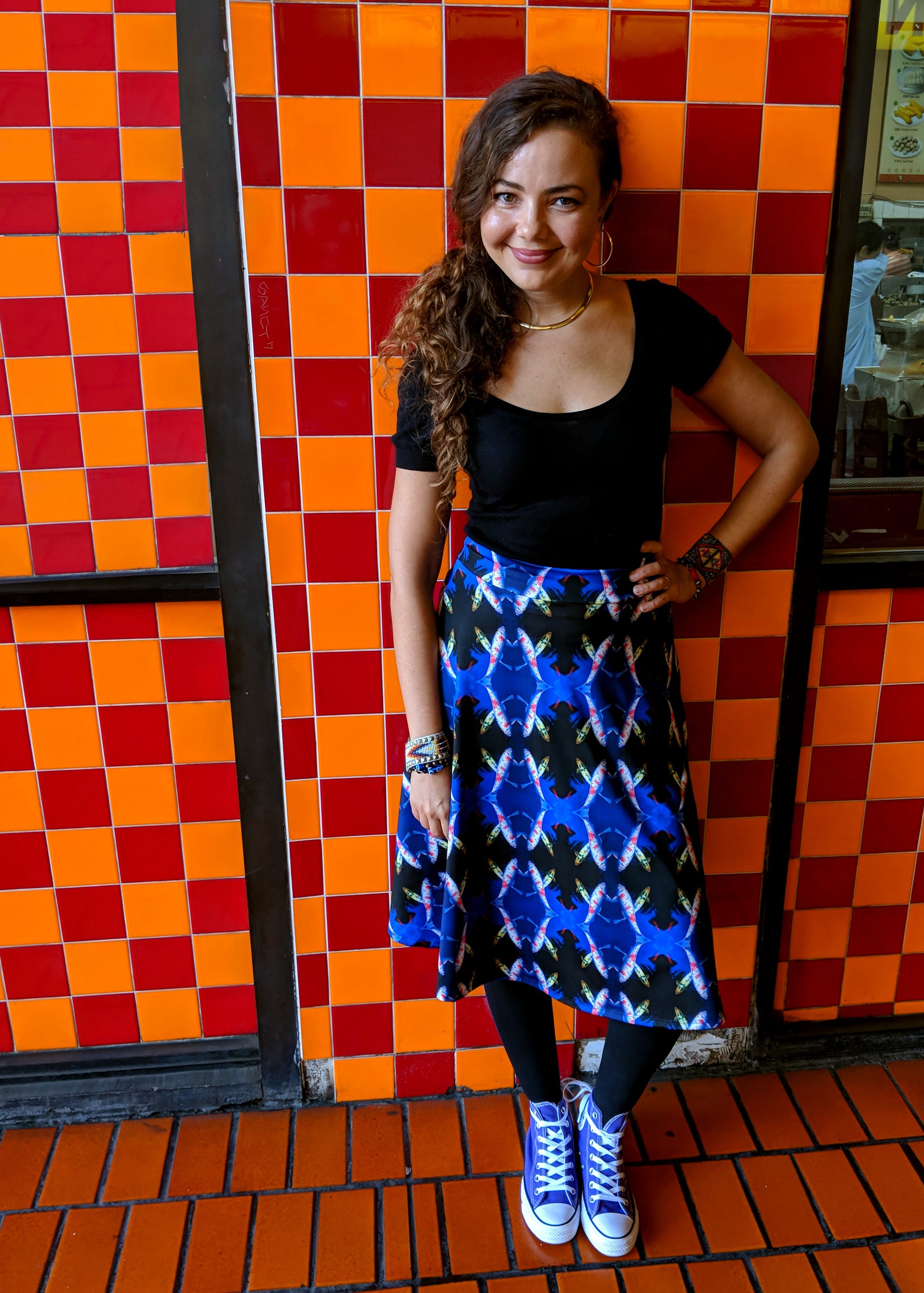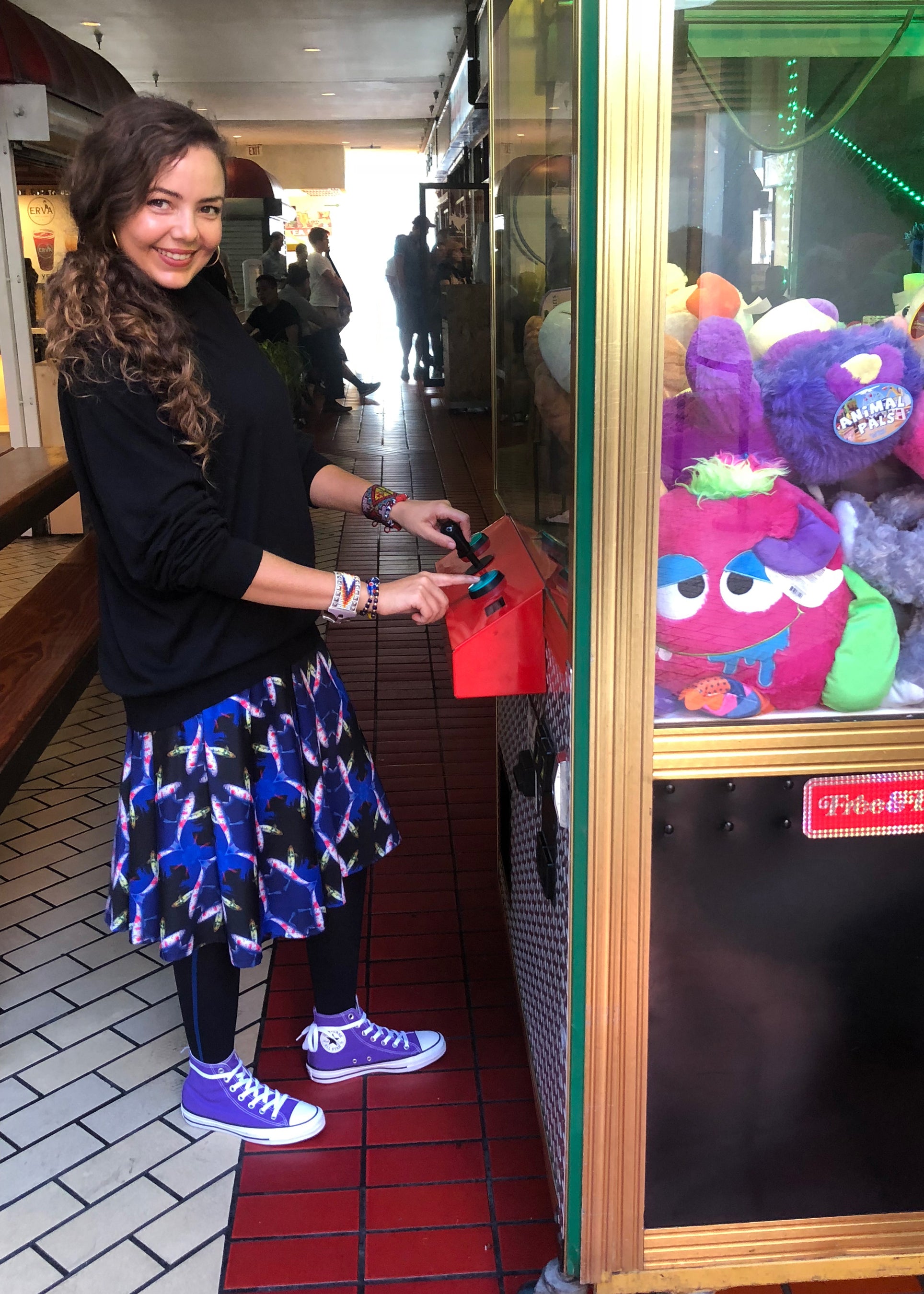 The Koi Argyle Sunshine Skirt
Slip into creative fashion with The Koi Argyle Sunshine Skirt! This skirt comes with a print that packs a powerful punch: enjoy the bright colors of koi swimming in an argyle pattern, all the way from sunny Santa Cruz! Get ready to stand out from the crowd! (It's sure to be a real catch!)
-The Sunshine Skirt is a classic midi-length.
-Very comfortable and versatile style.
-Looks great dressed up or sporty. 
Amazing for travelers as it packs so light and is wrinkle-resistant! 

Made in the USA
84%Recycled PET / 16% Spandex
Our custom-recycled fabric uses 90% less water and about 75% less carbon than virgin materials.
Cold wash, hang dry to save power and extend the lifecycle of your clothing.🌞